In December 2017, the New York City Council passed Local Law 33. The administrative code and a subsequent amendment require owners of buildings over 25,000 square feet to post the building's energy usage and efficiency scores on the premises.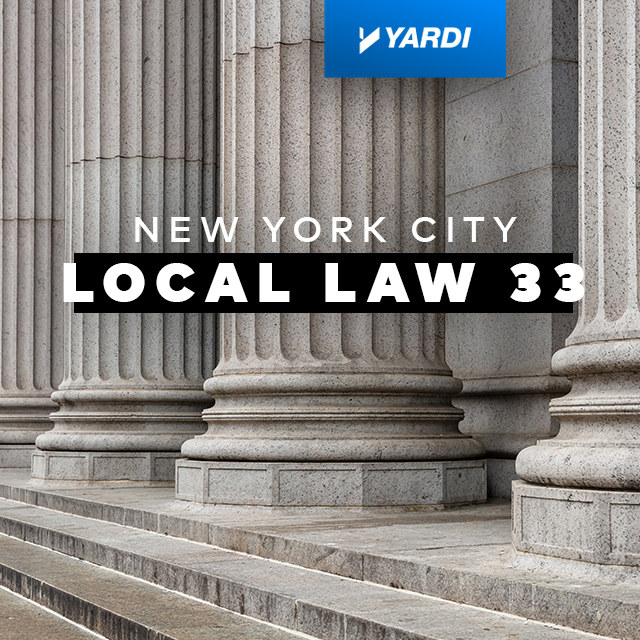 The Oct. 31 deadline for building owners to post their Energy Efficiency Rating Label for 2022 is fast approaching.  Scores for 2022 are scheduled to posted on the New York City website by Oct. 1.
Similar to the health code ratings seen in many restaurants, the system assigns a letter according to the building's ENERGY STAR® Portfolio Manager® score, which is required annually. Buildings with a score between 85-100 earn an A, 70-84 a B, 55-69 a C, and 1-54 a D. (A score of 75, for example, means that a building performs better than 75% of other buildings.) Building owners who fail to post their grades are subject to fines and receive an F grade.